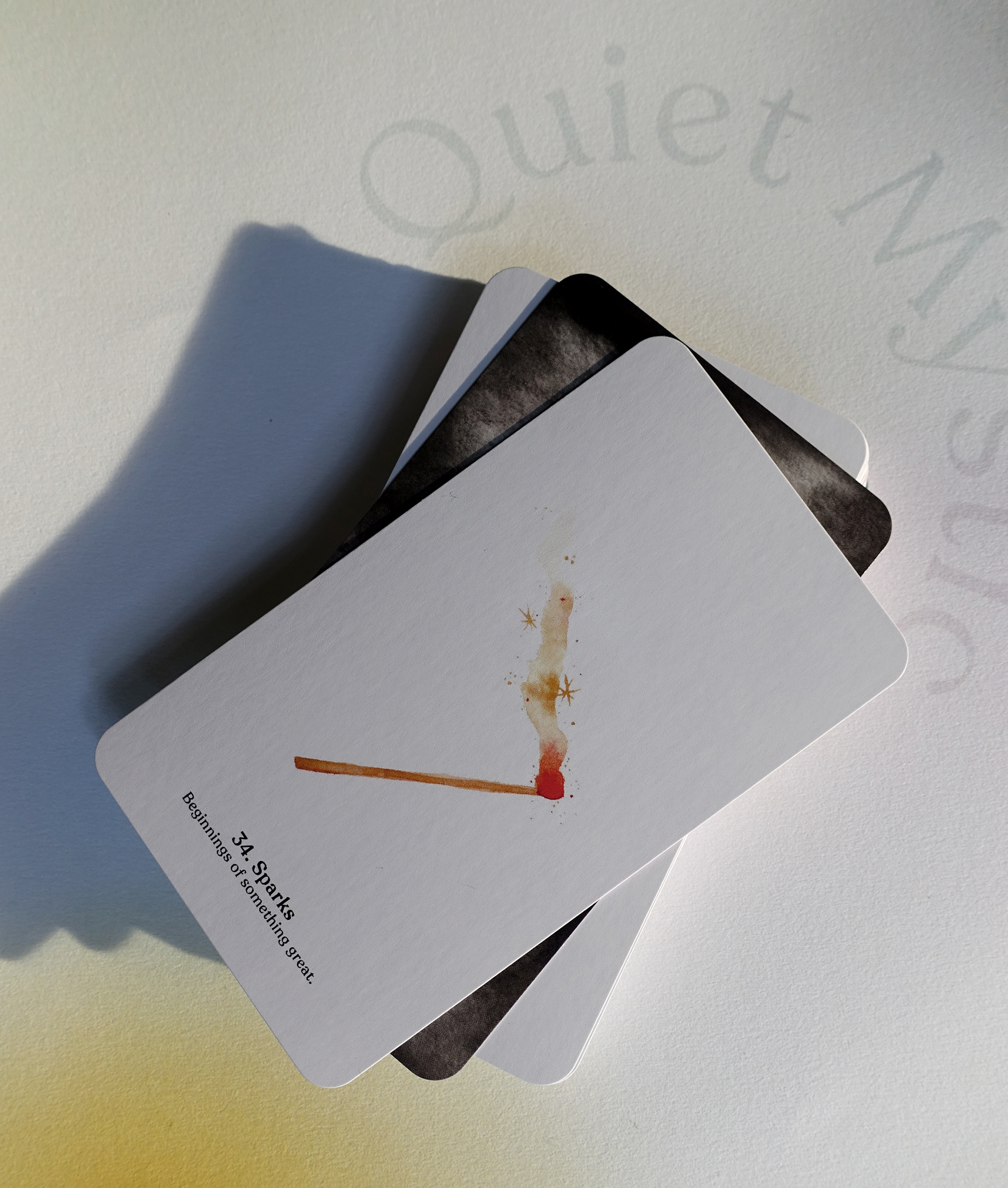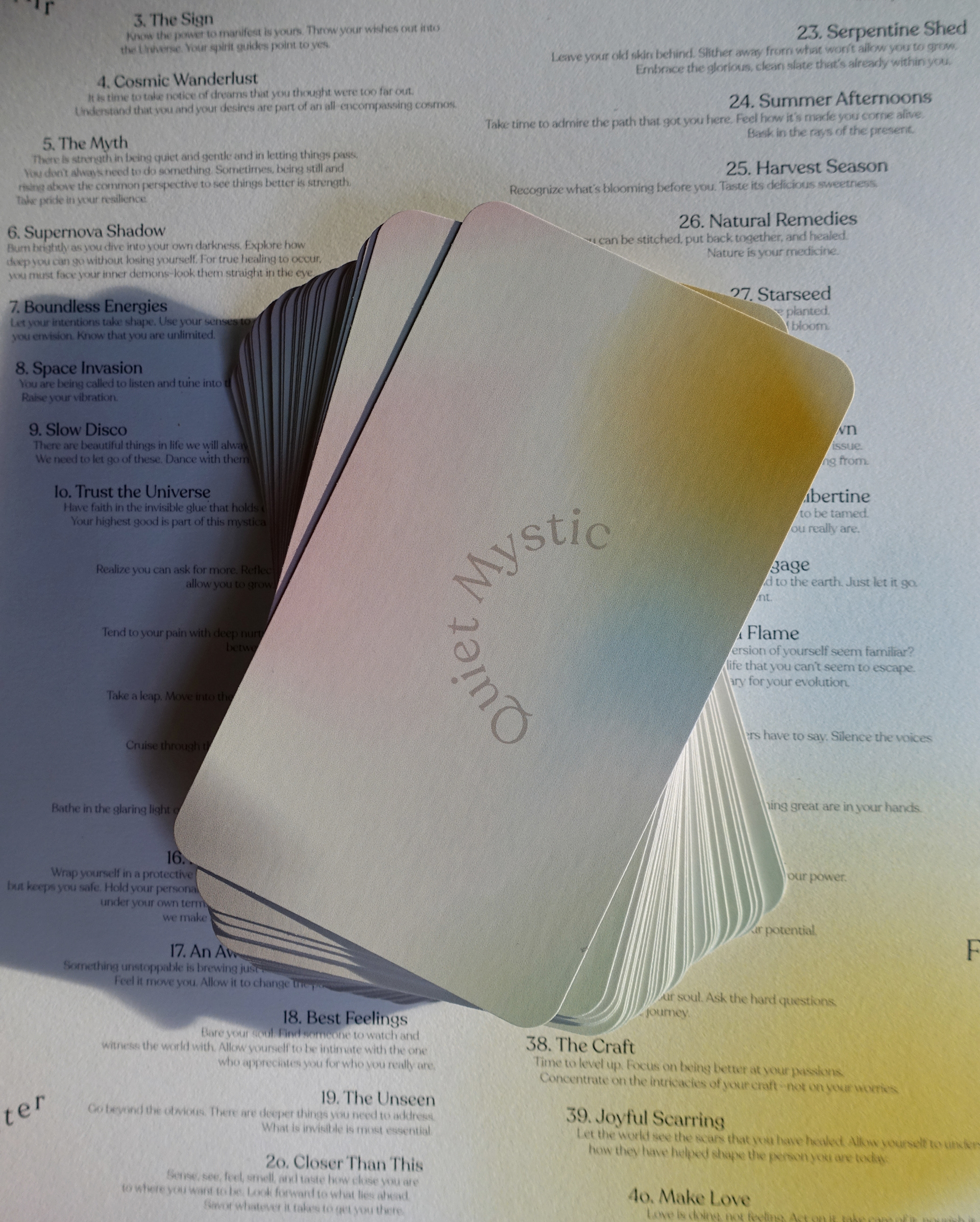 I had so many daydreams of images in my mind, images I knew I needed to draw or paint. They were all vignettes of different scenarios, and didn't know how to piece them together at first. And then one day, while travelling back to my hometown, as I looked out the car window, the idea struck me: these images were meant to be on oracle cards. 
I messaged my good friend, Chinggay Labrador, one of my favorite local tarot readers and deck creators, if she was open to collaborating with me on this. We've worked together before and I've always loved her steady fire. 
Months after that we came out with this oracle deck called
Quiet Mystic
. They are like sage, calm friends for you.